Jeff deWit, Former Az State Treasurer, NASA, Consultant, Businessman
December 8 @ 6:00 pm

-

9:00 pm

MST

FREE/Donations-Contributions welcomed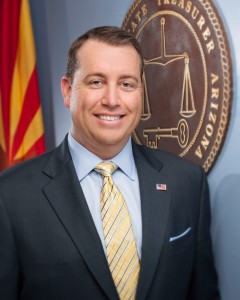 Jeff deWit is Arizona's Former State Treasurer.  One of the best Arizona has had.  He succeeded Doug Ducey.  Jeff had no plans to run for re-election and President Trump nominated him to be chi ef financial officer of NASA and was confirmed by US Senate in March 2018.  Resigned from Nasa in February 2020 and joined Trump's 2020 Campaign later that year.
Jeff has a degree in Business Administration and Finance from University of Southern California.  He started a stock trading company in 1999 serving as CEO for 14+ years.
Jeff served as a PC, State Committeeman and was appointed by the Chairmaan of the Az Repubican Party to serve on the party's Redistricting Committee.
In 2014 Jeff ran and won the Republican primary defeating former Tempe Mayor Hugh Hallman and former state party Chairman Randy Pullen by a very large margin.  He was unopposed in the general election becoming Az State Treasurer.
In 2016 DeWit was the chair of Trump's 2016 Presidential campaign in Arizona.  He decided not to run for relection as State Treasurer as he disliked the 'favor-factory' mentality of established politicians.  He had no desire to join their ranks and still doesn't.
He is married to his lovely wife Marina and has 3 great children.
Jeff currently does Consulting work and can update us all on what he now does.  He is on Jim Lamon's campaign for US Senate here in 2022.  He will advise us on who he supports and believes to be the best candidates for the 2022 election year.  Jeff is a truthful and honest individual including being a very humble man.
Please join us in welcoming Jeff deWit Wednesday, December 8, 2021 at iHop, 4201 W. Bell Rd, Phx, Az.  Doors open 6 pm; mtg at 6:30, speaker at 7 pm.
See y'll there.