Barbara Blewster, Patriot, Speaker, Legislative Liaison, JBS Leader, Constitutionalist, Former Az House Rep LD 1
August 24, 2022 @ 6:00 pm

-

8:30 pm

MST

FREE/Donations-Contributions Welcomed!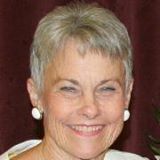 Barbara Blewster
Barbars is a very strong Constitutionalist, who is a former Arizona House Representative from old LD 1.  She is well versed in many subjects.  Barbara has been with us quite a few times over the years with many interesting and informative topics.
This week she is coming to us with the focus being on the understanding of what an Article V Convention, Con Con, and/or Convention of States really is and why it must not be passed.  As a Legislative Liaison she may also bring up some of the newest Bills being looked at and discussed at the legislature; may even touch on the Primary we just had and the importance of Voting and understanding Election Laws here in Arizona before the November Election.  May also bring up the FBI RAID on President Trumps home in Mar a Logo.  What danger it brings to us as US American Citizens.
Question being, just how much do you love our State, our Country, and our US Constitution.
We are very excited to have Barbara come up from Mesa to speak to the group as we are always are.  Barbara is a welcome pleasure to have to speak to you all.  She is an avid reader and researcher on just about any subject you can think of.  Possibly her husband Bill will be with her.
The Article V Convention has been rearing its ugly head up again in the various states across the Country.  Some have pulled back their support and some are still discussing it, including Arizona.  Barbara will discuss what it is, what it takes to get passed/defeated, and how we can help the Legislators with this decision.
I just spoke to Barbara today (Friday Aug 11, 2022) and confirmed what she will be discussing.
Please join us Wednesday August 24, 2022 at iHop, 4201 W. Bell Rd., Phoenix, Az.
doors open 6pm; start at 6:30, speaker at 7 pm.
See ya all there!
God Bless