Jim Lamon, Candidate for US Senate, Businessman, Founder & Chairman of DEPCOM in Arizona
March 9, 2022 @ 6:00 pm

-

8:30 pm

MST

FREE/Contributions Welcomed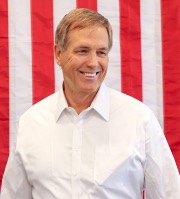 Jim is a veteran himself, having served six years as an Army Officer, with three of those in Germany during the Cold War, where he saw the stark difference between American freedom and Communist oppression.
Jim's company is the industry leader in pursuing a "Made in America" policy, with seventy percent (70%) of company dollars spent staying in America. In its first eight years, DEPCOM has spent more than $3 billion on American steel, electrical cable, and construction worker.
Fortune 500 executive with more than 30 years' experience in the engineering and construction of large-scale power plants, Jim Lamon is the Founder and Chairman of DEPCOM Power, headquartered in Arizona.
Responsible for creating 1,600 jobs across the country, DEPCOM is one of the fastest-growing solar power companies in the U.S. and was ranked the fifth fastest-growing private company in the U.S. by Inc. 5000 in 2018. DEPCOM's corporate practices reflect Jim's deep commitment to serving the community, honoring the sacrifices of veterans, and supporting American workers.
Under Jim's leadership, DEPCOM donates ten percent (10%) of its net income to charities across our country, $7 million to date and growing to help Arizona's and America's less fortunate. Twenty percent (20%) of DEPCOM's staff served in the United States Military, four times the national average of those who have served.
Jim is backed by Jeff deWit, formerly of NASA, and Former Arizona State Treasurer, a Strong Trump Conservative.
Jim Lamon's plan for America is simple: Put America First, Secure the Border, and Streamline the Federal Government. A strong conservative, Jim will defend our constitutional rights, secure the border, support national school choice, support a level playing field for the American worker, balance budgets, and defeat the Chinese Communist Party. If elected, Jim will donate his entire salary and he will not accept a government pension.
Always remember we are peaceful, respectful, not rude, and we raise our hand to be called on to speak vs just shouting out like an angry democrat mob, and we do not monopolize the conversation with our question(s).  Thank you.
See y'all there!