Nick Myers and Kevin Thompson, Nominees for Corporation Commission
October 12 @ 6:00 pm

-

8:30 pm

MST

FREE/Donations Welcomed
Nick Myers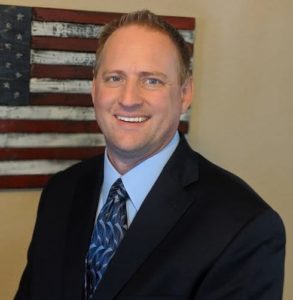 Nick Myers is an amazing nominee along with his teammate Kevin Thompson who we must vote for to be on our Corporation Commission.  Nick has already spent the last five years interacting with the Arizona Corporation Commission (ACC or Commission);  first 4 years working to remedy decades of water issues for his community.  His experience places Nick in a unique position to fight for the customers of the utilities.   Nick knows what we need and must to to conserve our water supply.
Nick is a husband and a father and married to his lovely wife, Katerina, for over 18 years.  They have three daughters and have run a family business together for almost 10 years.
Nick accomplished so much in his time with the ACC.  He says what he means and means what he says.  Together, Nick and Kevin are  perfect team to have on our Corporation Commission.  They will tell you what their plans are for the future of Arizona at the Commission that will make Arizona best in the nation when it comes to water.
   Kevin Thompson
Kevin is an Air Force Veteran and small business owner with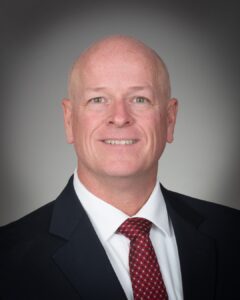 specialized knowledge in the energy sector, business development and government relations.
When you listen to Kevin you will immediately see and understand how Nick and Kevin came together as a team making a very strong Conservative Team for the Coporation Commission.
Kevin has been married for 33 years.  Quite an accomplishment.
Served in Desert Shield/Storm and he is endorsed by Az Pinal County Supevisor Jeff Serdy; Rep Ben Toma, LD 22; Rep Travis Grantham, LD 12; LD 12 Rep. Jake Hoffman; Sen Warren Peterson, LD 12, LD 16 Rep Jacqueline Parker, former Az Corp Comm Attorney; and Jeff Brown, Councilmember Queen Creek.
When you hear this team talk you'll understand why we need these 2 experienced men on our Corporation Commission.  They know how and what to do to help with our Water Shortage here in Arizona.
Don't miss this superb event – come listen and learn what our Corporation Commission is all about and why you need to pay attention and vote for these 2 amazing America First individuals.