Pamela Anderson, Christian Minister, Pastor, Pima County Nat'l Chairman, Business Owner, Realtor, PC, Trump Campaign Volunteer Coordinator
September 11, 2019 @ 6:00 pm

-

8:30 pm

MST

FREE/Contributions-Donations Welcomed
Pam has been in business for over 25 years in Tucson.  She is currently a Realtor working with her husband Bill in their own brokerage- Tucson Golf Estates.  She and her husband are also ordained Christian ministers.  Pam is a gifted public speaker working with Freedom Quest America – a ministry that is seeking to bri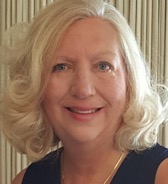 ng our country back to God, back to the Constitution, and back to "We the People". She has been traveling the state of Arizona sharing a PowerPoint on "Demographics of the 2016 Election" and where we need to focus our efforts for 2020.
Dave & I met Pamela and her husband at a Freedom Quest Board meeting at the home of Steve & Annie Sandoval founders of Freedom Quest.  She is an amazing speaker.  She speaks around the state of Arizona spreading the Word of God, promoting the importance of Elections here in Arizona, the importance of being a Precinct Committeeman, and Voting!
She was one of the main speakers at the recent Prayer Summit here in Phoenix on Saturday July 27 on the Demographics of the 2016 Election.  She will be speaking here on a very important day September 11.  Pamela will tie in the 9-11 with her powerpoint presentation and make it a fun, enjoyable, memorable, and informative night.  Please help us welcome Pamela Anderson as she comes to us from Tucson, Az.
See y'all Wednesday Sept 11, 2019 Denny's Restaurant Banquet Room, 9030 N. Black Canyon Hwy; Access Rd, Dunlap Ave exit off the I-17.  Doors open 6 pm; meeting at 6:30; speaker at 7 pm.