Rachel Alexander, State House Reporter for Az Sun Times; Former Prosecutor and Special Ass't to Maricopa County Attorney Andrew Thomas, Editor & Founder of Intellectual Conservative and much more
August 17, 2022 @ 6:00 pm

-

8:30 pm

MST

FREE/Contributions Welcomed
Rachel Alexander is the State House reporter for the Arizona Sun Times. She is a weekly contributor to Townhall, WND, the Christian Post and other publications. She is the editor and founder of Intellectual Conservative. She previously worked as a gun magazine editor and practiced law for 12 years, including five years as a prosecutor and Special Assistant for former Maricopa County Attorney Andrew Thomas.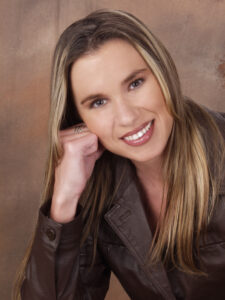 Rachel has a variety of excellent information to fill people on incl. how the left came after County Attorney Andrew Thomas and herself.
She is a fantastic reporter and writes for a variety of news outlets including Townhall, WND, and more.  She's not afraid to tell the story of truth.  She tells it like it is.  You will definitely enjoy Rachel as she talks about the left media and how biased they are along with her opinions on the 2022 Primary and what happened.
She will give you her thoughts on just what happened at this current 2022 Primary, the candidates, their views on the issues, etc.  Was there Fraud or not.  Personally, from my point of view and from what I've witnessed and heard, there was a lot of it.
Just wait til November.  You ain't seen nothing yet.
iHop, 4201 W. Bell Rd., Phoenix, Az. doors open 6:oo pm; mgt starts 6:30 speaker at 7 pm.  and guys, this is for both men and women, not just the gals who show up every event.  Men you tend to be a little 'wish/washy'.  No prove me wrong.  lol