Nick Myers, Candidate for Az Corporation Commission; Jeff Zink, Candidate for U.S. Congress District 7; Robert Canterbury, CMAS, CAS Candidate CD4 Board of Supervisors
November 17, 2021 @ 6:00 pm

-

8:30 pm

MST

FREE/Contributions Welcomed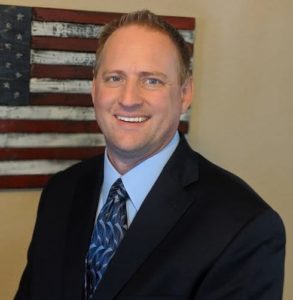 NICK MYERS
Nick Myers, Candidate for Corporation Commission has spent the last five years interacting with the Arizona Corporation Commission (ACC or Commission);  first 4 years working to remedy decades of water issues for his community.  His experience places Nick in a unique position to fight for the customers of the utilities.
Nick is a husband and a father and married to his lovely wife, Katerina, for over 18 years.  They have three daughters and have run a family business together for almost 10 years.
Nick's accomplishments include:
Restoring water service to a local community
Helping a customer who was discriminated against by a utility with her formal complaint,
Initiating a groundbreaking effort within the state of Arizona -culminated in getting an interim manager installed into a Class A utility that had been abusing customers and ratepayer money for over 20 years;
Currently a Policy Advisor to Commissioner Justin Olson.
Currently working with commission staff to revamp the Commission website to make it more user friendly;show voting records of Commissioners.
Advocated for legislative bills HB2248 and HB2737, limiting power of the Commission
Research issues and guide policy at the commission to limit the amount and number of subsidies and mandates issued by the Commission.
Contributing to possible modifications to the Commission code of ethics preventing clean elections from being weaponized.
JEFF ZINK
Jeff Zink, is running for US Congress in District 7.  He is married to his lovely wife Stephanie for 9 years and lives in the South Mountain area of Arizona.  He originally is from Texas.  He is also a Deacon of a local church, a businessman, has a Degree in Kinesiology; a MSS Degree in Sports Medicine and is a Constitutionalist.   Jeff believes in focusing on all Americans and policies that preserve their Constitutional rights; create immigration reforms that streamline the process for those who come to this Great Country if they choose to become United States citizens including our citizens rights to have their needs and opinions respected and to create realistic voter reform is a step in the right direction.   Jeff believes we all must and should stand up for our rights under the US Constitution.  Jeff was also involved in working the Arizona Forensic Audit.  Jeff also was down at the border to see what is really going on.  Illegals are being bused  then put on planes sending them to other cities and states.  Jeff says this has got to stop.
Robert Canterbury, CMAS, CAS
Last minute speaker Robert Canterbury is running for Clint Hickman Board of Supervisors in CD 4.  He is a PC in LD 22 and a professional military & civilian) security professional with over 20 yrs experience in strategic areas of opertions, staff development, US Training Specialist and armed security officer for high profile individuals and organizations providing Personal Protection for high ranking military officials and other company executives, US Politicians, and foreign Nations Ambassadors.  there is much more to Robert's background and hopefully we will have him back to speak longer showing why he is an excellent candidate for Maricopa County Board of Supervisors.
Nick was unable to make the earlier speaking engagement due to a conflict where he was the Host of the Event in his district.  He is running with his team mate Kevin Thompson whom you got to hear and ask questions.  He said he would come back and had Nov 17 available so we're having him back so you all can refresh your memories about who Nick is, his team, and their plans for the Az Corp Commission.
Please help us welcome Nick Myers, Candidate Corp Commission, and Jeff Zink, CD7 US Congress Candidate, and Robert Canterbury, LD22, CD 4, Board of Supervisors Candidate, Wednesday night November 17, 2021 at the iHop 4201 W. Bell Rd, Phoenix Az.  Doors open 6 pm; meeting starts 6:30 with speakers starting at 7 pm.
See you all there.  God Bless