flu pandemic conjured up by the left
possibly FALL of 2022?: Loren Spivack, Founder of: 'Free Market Warrior'; Author, Speaker, Consultant, Activist, Educator
November 16 @ 6:00 pm

-

8:30 pm

MST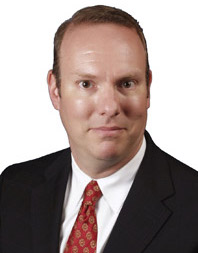 Loren Spivack "The Free Market Warrior" was born and raised in Massachusetts and spent most of his adult life in New York City. Before becoming active in politics, Spivack worked for several non-profits including management consultant for both profit and non-profit companies.
Spivack founded "Free Market Warrior" in 2009 in an effort to make a positive difference in American politics and economics. 
His "Free Market Warrior" store was expelled from Concord Mills Mall in North Carolina in July of 2009 for selling material critical of the Obama Administration.  (Imagine that – the Mall owners & Simon Property Group, are major Democratic donors.) Since then Loren has devoted his time to teaching conservative groups about free market economics. He conducts "Economic Literacy" seminars across the United States. So far, Spivack has delivered his famous seminar on "Economic Literacy" to over 200 groups in 20 states.  
Spivack is also the author of "The New Democrat" a parody history of the Obama administration, based on a famous children's book.  With pitch-perfect rhyme and clever illustrations, "The New Democrat" transforms the political personalities of our times into cartoon characters in a conservative morality play.  (this should be fun & exciting) 
Mr. Spivack is a huge supporter of Donald Trump.  He takes the opportunity to speak to groups that are behind Donald Trump whenever he can.  I'm sure he will have some interesting thoughts and insights into this past 2020 Presidential Election and possible ongoing reporting.
We are fortunate enough to have him come and speak to the Grassroots Tea Party Activists while touring across the United States.  Loren contacted me just the other day.  Due to circumstances beyond our control, we thought it best to reschedule him for the fall of this year.  He will be contacting me in the spring to set up a date..
Please join us in welcoming Loren in the Fall of this year.  See you there!
'Q' WWG1WGA