Pierce Waychoff, LD 2 Candidate for Az House; Susan Black -LD 28, Candidate Az House, and Judge Gerald Williams, incumbant for North Valley Justice of the Peace
June 29 @ 6:00 pm

-

8:30 pm

MST

FREE/Contributions Welcome
PIERCE WAYCHOFF

For the past two years, Arizonans have struggled to recover from the deep economic, educational, and social consequences of a once-in-a-lifetime pandemic. As a husband, father, and small business owner, Pierce faced many of the same issues and understand the challenges our district faces.
The government's response to the pandemic has been nothing but a complete disaster. Unelected bureaucrats and power-hungry politicians sacrificed our freedom, free will, and free markets to expand government and the welfare state. Pierce Waychoff knows.   He's seen it firsthand. As a small business owner, he knows how detrimental the lockdowns have been.
Parents across our state got to see firsthand what our children are being taught in our schools when class was on Zoom — and it wasn't good. Critical Race Theory and woke ideology teaching our children to hate Americans and our principles have no place in our classrooms. You have a right to have the final say in your child's education and deserve access to high-quality school options.
Pierce opposes medical tyranny and stand with our healthcare workers. For the party that believes so much in "science", the Democrats' COVID-19 response isn't based on any scientific evidence. You shouldn't have to choose between your career and medical freedom. You should have the freedom to choose whether or not to get vaccinated. Mandates are unconstitutional and an abuse of government power.
This is the reason Pierce is running to serve you in the Arizona State House. Our country is at a turning point.  Pierce thought that our republican institutions and principles of liberty would withstand Leftism and woke ideology.  It has become increasingly clear if we don't do something now, it'll soon be too late. It's time for a change, and Pierce is ready to step up and fight for you. Let's empower the next generation and Arizona's future.
ON THE ISSUES:
AGAINST GOVERNMENT MANDATES

PROTECTING PRIVATE ENTREPRENEURSHIP

PRO-EDUCATION OPTIONS AND PARENTS CONTROL  IN EDUCTATION

SECURE BORDERS AND SAFE COMMUNITIES
CHECK OUT PIERCE WAYCHOFF'S WEBSITE TO READ MORE ON THE ISSUES.  www.piercewaychoff.com
SUSAN BLACK
Susan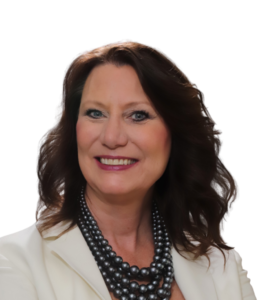 is a conservative Republican who will fight to keep Arizonans safe, prosperous, and free from constant government interference. Please vote for me in the August 2nd primary. Our state needs leaders who will put Arizona residents first. That's my mission!
Border Security
Economic Prosperity
Support Voter ID Legislation
Improve Education for The Next Generation

Fight Rising Crime Rate

Small business owner for 25 years
Served on the board of Adam's Traditional School for 8 years.
Local Precinct Committeeman for 1 year
Wife of a veteran
Mother of 5 children
Founding Member of Christian Business ConnectioAs a Professional Realtor, my priorities are to serve others, and to create relationships that grow for the benefit of my clients and for my business. I am a capitalist who believes that markets with minimal governmental interference produce the best standard of living available in the world today. But we have to fight to preserve our right of "life, liberty and the pursuit of happiness," that our founding fathers gave us.
Endorsements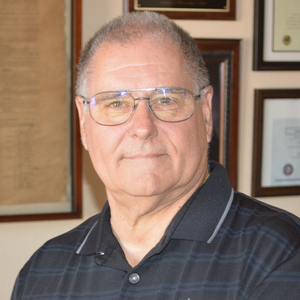 Van DiCarlo, Retired Police Chief, lifelong conservative, former 1st Vice Chairman of the LD22 Republican Committee, and former Executive Director of the Maricopa County Republican Committee.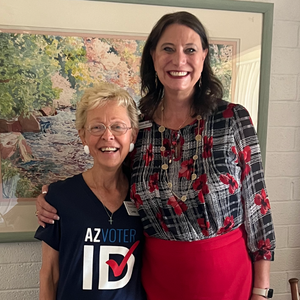 Bonnie Angster, Program Director of the Sun City Republican Club, Program Chair SCGOP Club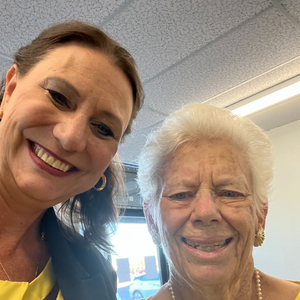 Jean Mcgrath, former State Representative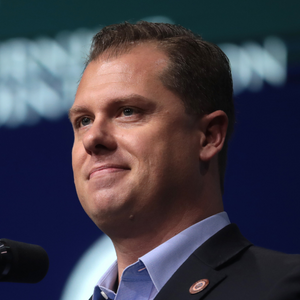 State Rep. Jake Hoffman, Founding Chairman of the Arizona Freedom Caucus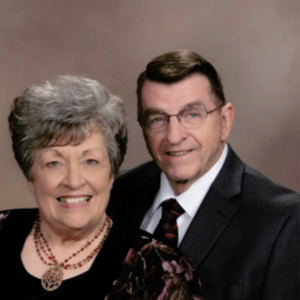 Pastor Ben E. Leonard, CHURCH ON THE GREEN Sun City West, AZ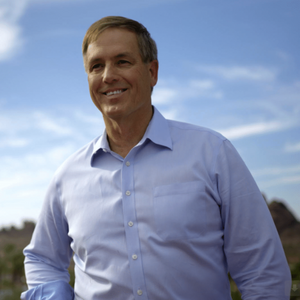 Jim Lamon, U.S. Senate Candidate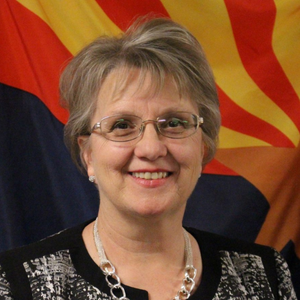 Diane Doulas, former AZ Superintendent of Public Instruction
Organization Endorsement: The Arizona Free Enterprise Club
Susan is an AMERICA FIRST PATRIOT Candidate!
Judge Gerald Williams, North Valley Justice of the Peace
Gerald A. Williams was appointed in April 2004. He was then elected to his current position in the fall of 2004; re-elected in 2006, and again in 2010. He is the Associate Presiding Justice of the Peace of the Maricopa County Justice Courts.Prior to his appointment, Judge Williams was the staff attorney for the Arizona Commission on Judicial Conduct. While there he represented the commission in seven formal public cases against judges and helped review more than 500 ethics complaints against judges throughout the state of Arizona. He has also served as a staff attorney for the Department of Veterans Affairs Regional Counsel's Office in Phoenix.
Judge Williams received an undergraduate degree from Oklahoma State University; earned his law degree from the University of Oklahoma College of Law, and while in law school, served as managing editor of Oklahoma Law Review.
Judge Williams began his legal career in the United States Air Force.  He served as a Judge Advocate General or "JAG." as an Air Force attorney; prosecuted and defended criminal cases as well served as a medical law consultant. Judge Williams retired from the Air Force Reserve as a Lieutenant Colonel.
Judge Williams is actively involved in efforts to improve the judicial branch. He served on committees that wrote the Justice Court Rules of Civil Procedure, the Rules of Procedure for Eviction Actions, and the rules for the Constable Ethics, Standards, and Training Board. Judge Williams is a faculty member for the Arizona New Judge Orientation Course.  Judge Williams also served on the Arizona Supreme Court's DUI Case Processing Committee. He was named the 2013 Arizona Justice of the Peace of the Year.
He has been involved in community activities for several years and is active in Christ Church of the Valley. Judge Williams volunteers as a trial judge for the high school Arizona Mock Trial Tournament and as a Law Merit Badge Counselor for the Boy Scouts. His articles have appeared in various legal publications, including the Arizona Attorney magazine. He also writes a monthly newspaper column.
Support our America First Candidates!  4201 W. Bell Rd., Phoenix, Arizona.  Doors open 6 pm; start at 6:30 and speaker at 7 pm.
See ya There!