Jeff Zink, Nominee for US Congress in CD 7; Nick Myers & Kevin Thompson, Nominees for Corporation Commission
August 31, 2022 @ 6:00 pm

-

8:30 pm

MST

FREE/CONTRIBUTIONS WELCOMED
Jeff Zink
Jeff Zink is the Nominee for US Congress in District 7.  He is married to his lovely wife Stephanie for 9 years and lives in the South Mountain area of Arizona.  He originally is from Texas.  He is also a Deacon of a local church, a businessman, has a Degree in Kinesiology; a MSS Degree in Sports Medicine and is a Constitutionalist.   Jeff believes in focusing on all Americans and policies that preserve their Constitutional rights; create immigration reforms that streamline the process for those who come to this Great Country if they choose to become United States citizens including our citizens rights to have their needs and opinions respected and to create realistic voter reform is a step in the right direction.   Jeff believes we all must and should stand up for our rights under the US Constitution.  Jeff was also involved in working the Arizona Forensic Audit.  Jeff also was down at the border to see what is really going on.  Illegals are being bused  then put on planes sending them to other cities and states.  Jeff says this has got to stop.  Jeff will be coming to speak on his win and his plans for Nov 8 general election and in Congress
Kevin Thompson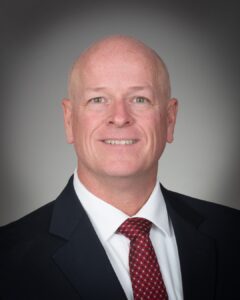 Kevin is an Air Force Veteran and small business owner with specialized knowledge in the energy sector, business development and government relations.
Married for 33 years.  Quite an accomplishment.
Served in Desert Shield/Storm
Strong Conservative;
Endorsed by Az Pinal County Supevisor Jeff Serdy; Rep Ben Toma, LD 22; Rep Travis Grantham, LD 12; LD 12 Rep. Jake Hoffman; Sen Warren Peterson, LD 12, LD 16 Rep Jacqueline Parker, former Az Corp Comm Attorney; and Jeff Brown, Councilmember Queen Creek.  Kevin is a nominee for Corporation Commission in the Nov 8 General Election along with Nick Myers.  They are running together as a team.
Nick Myers
Nick Myers, Nominee for Corporation Commission in the Nov 8 General Election has spent the last five years interacting with the Arizona Corporation Commission (ACC or Commission);  first 4 years working to remedy decades of water issues for his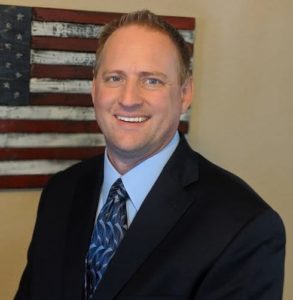 community.  His experience places Nick in a unique position to fight for the customers of the utilities.
Nick is a husband and a father and married to his lovely wife, Katerina, for over 18 years.  They have three daughters and have run a family business together for almost 10 years.
Nick's accomplishments include:
Restoring water service to a local community
Helping a customer who was discriminated against by a utility with her formal complaint,
Initiating a groundbreaking effort within the state of Arizona -culminated in getting an interim manager installed into a Class A utility that had been abusing customers and ratepayer money for over 20 years;
Currently a Policy Advisor to Commissioner Justin Olson.
Currently working with commission staff to revamp the Commission website to make it more user friendly;show voting records of Commissioners.
Advocated for legislative bills HB2248 and HB2737, limiting power of the Commission
Research issues and guide policy at the commission to limit the amount and number of subsidies and mandates issued by the Commission.
Contributing to possible modifications to the Commission code of ethics preventing clean elections from being weaponized.
They will be speaking at Grassroots Tea Party Activists Wednesday August 31, 2022 at iHop, 4201 W. Bell Rd., Phoenix.  Doors open 6 pm; start time is 6:30 with speakers at 7 pm.  Side note, Nick Myers and Kevin Thompson will also be speaking more on Wednesday October 12, 2022.
see y'll Wednesday August 31, 2022.