Tom Horne, Nominee for School Superintendent, November 2022 Election; Rachel Mitchell, Maricopa County Attorney Nominee and current interim County Attorney
September 21 @ 6:00 pm

-

8:30 pm

MST

FREE/Donations Welcomed
Tom Horne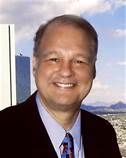 Tom Horne is now the nominee in the November Election for Superintendent of Schools.
We look forward to having Tom speak to the group as the new Nominee up against the Democrat incumbent Kathy Hoffman currently holding that position.  She has turned our school system upside down in a very wrong way.
Tom is going to speak on that and how he is bringing back excellence in Education to our schools.
Have your questions ready to ask in order to refresh your memory on what Tom is bringing to the table and our Education System.  We need Tom desparately in bringing real education back to our schools, especially in the grade schools where sex education is running rampant.
Tom is also an attorney.  Tom has the experience and background it takes to be School Superintendent.  Tom will bring conservative values back to education; promote academic achievement, not mediocrity and keep our schools open. Tom wants to give our children a brighter future.
Rachel Mitchell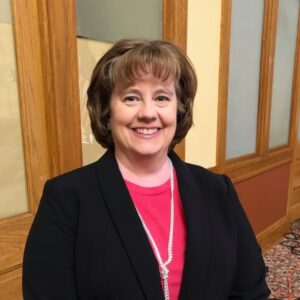 Rachel Mitchell, our interim County Attorney has won the nomination for Maricopa County Attorney to run in the November General Election.  She is looking forward to seeing you all.
She had to reschedule herself as something came up on the 28.  She has been extremely busy with many issues on her plate.
Rachel Mitchell is a lifelong conservative and a veteran prosecutor who will restore trust in the Maricopa County Attorney's Office .  She is running against a very very Liberal Democrat who wants to defund our Police and supports the LBGTQ agenda.  She will not bring justice to our system.  She will destroy it.
Rachel, as County Attorney, will continue on the same path she's dedicated her career to: protecting families by prosecuting crimes against children, ensuring the integrity of our legal system, and leading teams of prosecutors holding dangerous criminals accountable.
She has served at all levels of the office. Rachel knows the system as she has been working in it for years.  Rachel knows right from wrong and intends to make sure the law is respected and adherred to.
Remember Rachel Mitchell was on the Senate Judiciary Committee serving as Nominations Investivative Counsel to question both Dr. Christine Blasey Ford, and Brett Kavanaugh during the confirmation hearings. for Associate Justice of the Supreme Court of the US.
Come join us Wednesday night, September 21, 2022 at iHop, 4201 W Bell Rd., Phoenix, Az.  Doors open 6 pm; starts at 6:30 with speakers at 7 pm.
Tom will be speaking first to give Rachel some time in case she gets tied up at the office.